BlastPacks
Have A Blast With Law Enforcement
Did you know 50% of foster children have at least one parent incarcerated?
One day, 373 of 651 inmates are parents; affecting 597 minor children in Racine County.
Children wait 45 minutes to two hours before they see their parents
BlastPacks – "Have a blast with law enforcement"
Each BlastPack contains:
fleece blanket
stuffed animal
flashlight
storybook
coloring book/crayons
small squishy balls
stretchy figures
Rubik Cubes
puzzles
and other fun activities
**The contents are changed up with each new season.
Faith Hope & Love is happy to provide BlastPacks to the following agencies.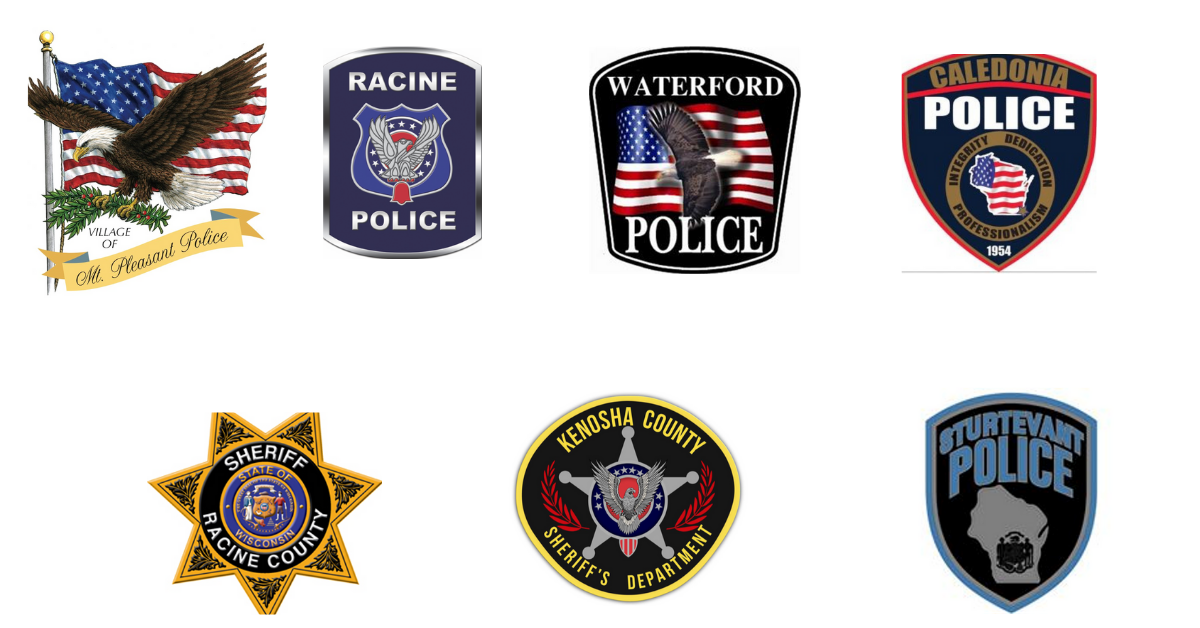 The Reason For BlastPacks
Our Hope for The Children
Get to Know Law Enforcement
Our bags give Law Enforcement a chance to interact with children who come to visit their parents that are incarcerated. They have fun activities that give children a chance to have conversations with police officers and help pass the time while they wait for their visit.
Have a Positive Experience
Visiting a parent in jail can be scary and confusing for children. We hope children can have a positive perspective of the people who care for their parents and hope they will understand that police officers are not bad people, they are just doing their job.
Pass the Time
Sometimes children end up waiting way longer than they might expect for a visit. These bags offer books to read, toys to play with, coloring books and other activities to help pass the time for a child!
They Would Continue Visits
We hope children have a great experience and want to continue to make visits with their parents. Most kids bring their BlastPacks with them each time they go for a visit. It is important the children realize how pleasant their visitations with their parents can be.